Sunrise Sweet Potato Hash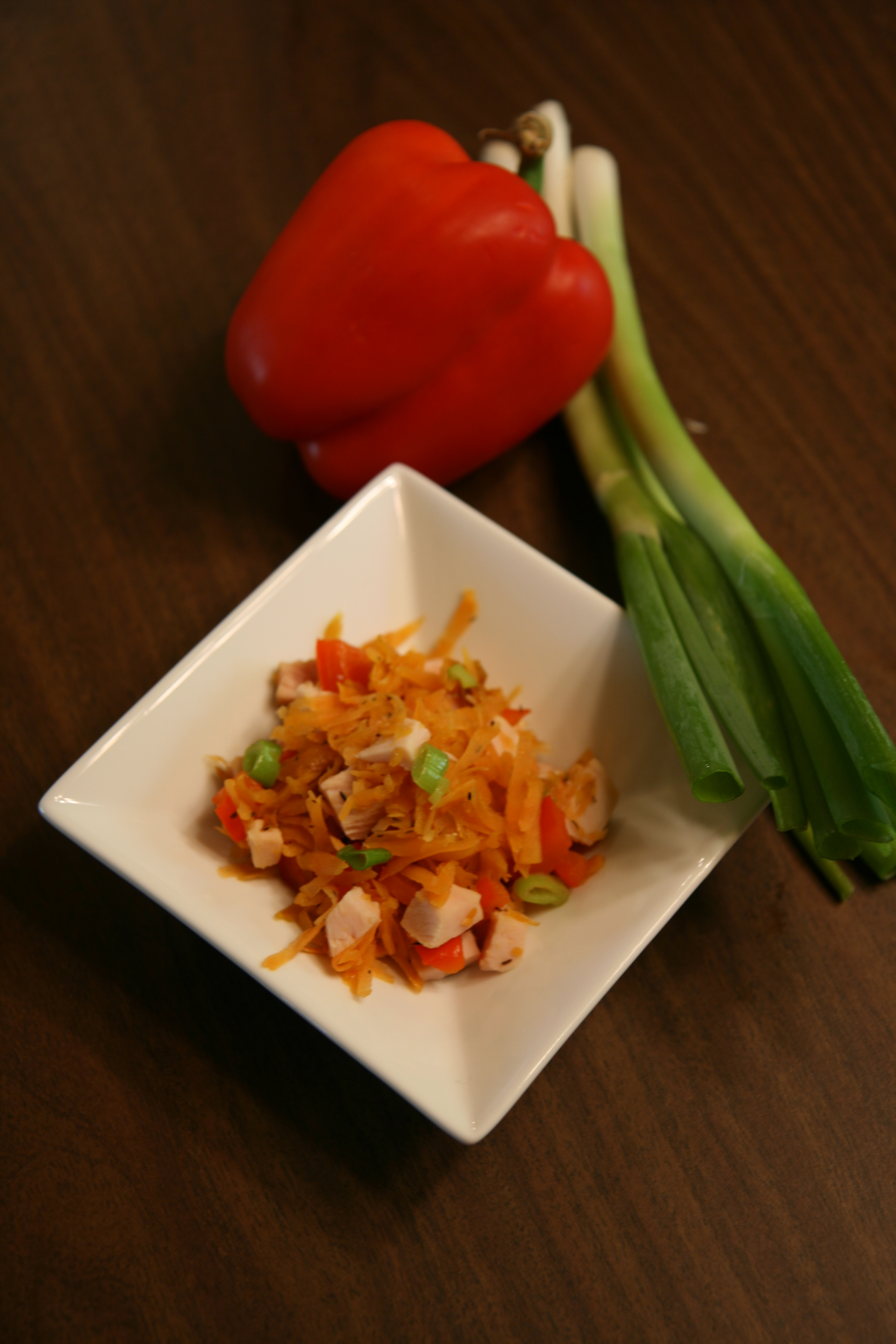 2 Tablespoons extra-virgin olive oil
1 small sweet potato, shredded
1 small red pepper, finely chopped
2 scallions, sliced
2 Tablespoons water
¼ teaspoon salt
⅛ teaspoon freshly ground pepper
⅛ teaspoon dried thyme
1 cup cooked roast turkey breast in ¼ in cubes
2 Tablespoons reduced fat sour cream
Heat oil over medium heat in a large nonstick skillet. Add potato and lightly brown. Stir occasionally. (about 5 min)
Add pepper, scallions, water, salt, black pepper, and thyme.
Cook until peppers and scallions are softened (about 5 min)
Stir in turkey and cook until heated though. (about 2 min)
Remove from heat and stir in sour cream.
Serve Warm.
Recipe by
Everyday Celebrations
at https://everydaycelebrations.com/sunrise-sweet-potato-hash/